The carbon fibre trim attached to the A-pillars on the front, and the bottom of the rear screen looked tatty.
I didn't get any photos of the before, but the lacquer had blistered, and it looked in a sorry state.
I did consider replacing it, but knowing how individual these cars can be, I assumed I would likely have fitment issues.


The black Sikaflex sealing these to the screen looked in excellent condition, so I decided to leave them in situ.

The process involved masking the entire car, just leaving the Carbon exposed.

Wet & dry light sand the remaining old lacquer off, and then give it multiple coats of new lacquer.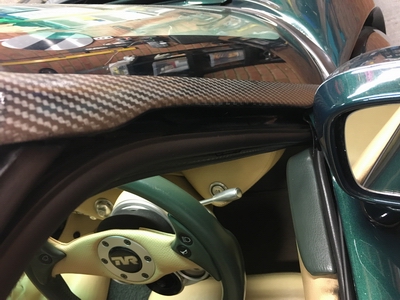 Very happy with the result.