When a photo of your car taken from last years Track Day, appears prominently in Sprint (TVR Car Club magazine), promoting this years Track Day – it would kind of be rude of me not to go.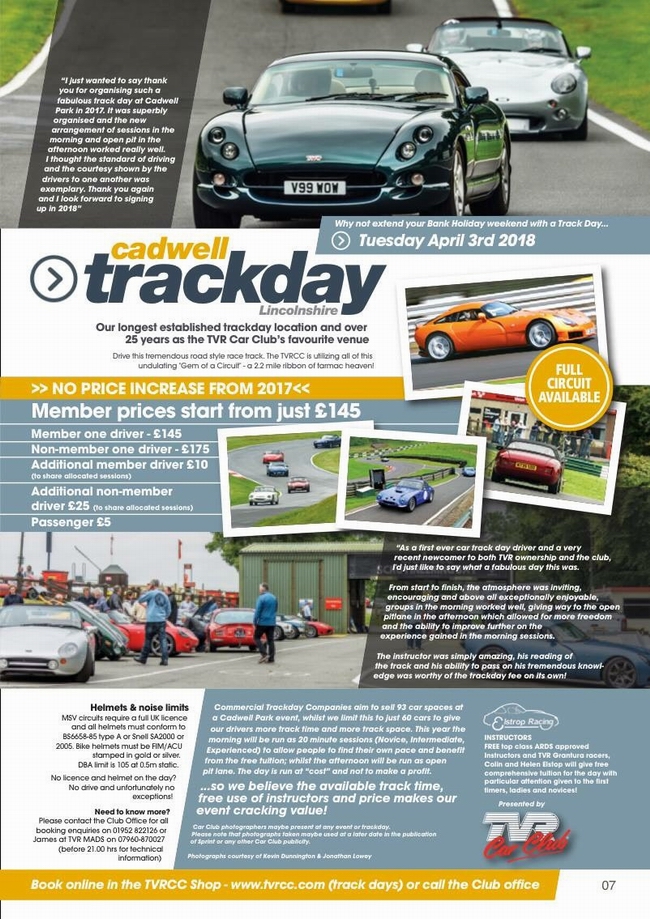 This is my 2nd annual pilgrimage to Cadwell, and I learnt a lot from last time. My biggest lesson was to take more stuff with me.

So this year, I hired a car transporter, loaded the Cerb onto it and drove up to Lincolnshire.

Other than avoiding putting more miles on the car, it also meant I could avoid the risk of those dreaded motorway stone chips.

A good friend also followed in his car, loaded up with a spare set of wheels and the paraphernalia that goes with that.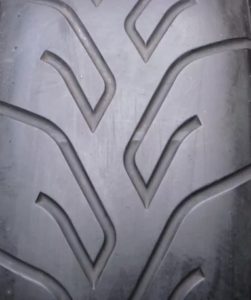 The other set of wheels were wearing Yokohama Advan A048 track tyres, just in case the sun shone itself later in the day.

So on a damp Tuesday morning 40ish TVRs assembled at Cadwell.
It had been raining the night before, but as it would have it, it wouldn't rain again all day.

I went out on track in my all-weather road tyres for the morning, but by lunchtime the sun was out, the track was dry and I was swapping over to the Yokos.

Night and day. That's how I would describe the difference – I could turn in later, brake later, more traction, and the car changed direction even more acutely – just incredible difference.

The car performed impeccably, no issues whatsoever and I could definitely feel the magic that Joolz had performed only a few weeks ago.

I used the same in car camera set up as last year, and have edited the footage down to a couple of laps.

What I found interesting about reviewing this footage when I got home, was the consistency.
Remembering that a condition of being on a track day, is that you are not permitted to time your laps and race against the clock (besides, I had no means to do that anyway)..

.. but editing the footage back home, and adding the telemetry, revealed that with a clear track, I was laying down lap times within a fraction of a second of one another. Now, don't get me wrong, these aren't competitive times, but just shows how quickly you can learn a track and with the right setup can drive around confidently and consistently.

Enjoy the vid!