The name "Joolz" is legendary in the TVR tuning world.
If you've read as much as I have, then you will have heard this name crop up over the last decade as being one of the true Jedi masters of engine and ECU mapping work.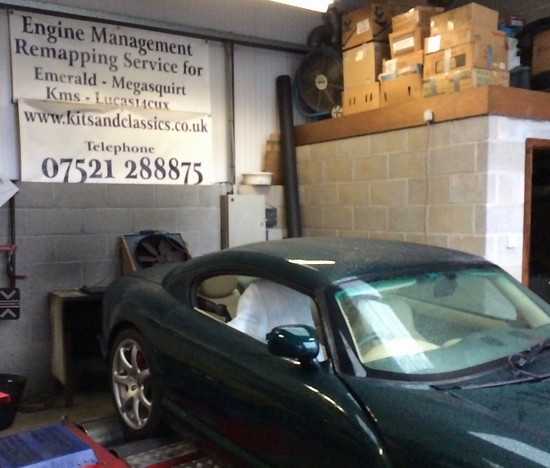 With the annual Cadwell Park TVR club track day coming up, I secured a slot with Joolz (Kits & Classics) to breathe some magic on my Cerbera, so that I could have an opportunity to fully stretch its legs.

Other than wanting Joolz's seal of approval of my car; I also had a practical reason for the visit.
Ever since I installed the onboard ECU diagnostic screen, if I ever ventured into the 6k RPM range, a fault code would appear on screen. AFR123 or AFR456. This code appears when the ECU has reached a max threshold in trying to adjust mixture to compensate for mis-firing.

At a previous visit to Str8six, Jason advised me this was caused by play in the throttle bodies. He adjusted, but said this was an inherent feature and unless I opted for a modification, they would keep doing this and would result in a mis-fire.

Once at Joolz, it got strapped to the rolling road and taken through a series of low and then high power runs.
The car produced 313 horsepower, and there was a clear misfire at 6200 RPM (see red line highlighted)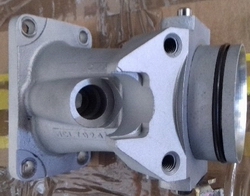 I left the car with Joolz for a week, and a set of race throttle bodies (worked by Andy Hoile) was installed.

These versions have thinned spindles and bush inserts that support the shafts securely, thus eliminating the flutter on the butterflies, that can cause the throttle position sensor errors.

Jools also added higher flow Bosch injectors (that provide a mist rather than jets), that also apparently improves MPG.

Once fitted, Jools then remapped the ECU…



…and put it back on the dyno.
The results (see blue line) produced 3 changes:
elimination of the misfire at 6200 RPM
an extra 30 horsepower at the top end, now 343
and an overall steeper curve both in torque and horsepower
This is with doubt the best bang for buck so far in my ownership of this car.

The thing is.. the Cerbera is a crazy quick car anyway, so if you were down on power 10%, the chances are you wouldn't notice it. But, you do notice it once it's been added. So much more responsive, pulls so much harder. No more fault codes or mis-fires. Oh, and my MPG apparently has improved lol.

Joolz is once of the nicest (maybe even unassuming) people you could meet.
I thoroughly recommend you pay him a visit.
Thank you Joolz!