Having only ever properly driven my Cerbera; I had no idea what a perfectly tuned and balanced car should feel like.

So I made a trip over to see Jason at Str8Six.
My car is no stranger to Str8Six, it was them who rebuilt the engine a few years back.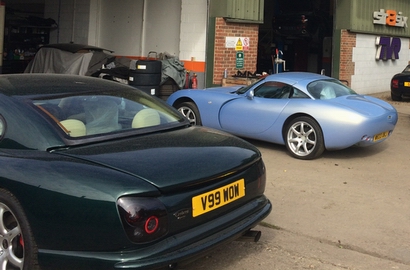 Jason kept the car for a couple of days, and balanced the Throttle Bodies and re-sealed them.

Wow, what a difference. The car just drives smoother.


It's hard to put your finger specifically on what the difference is, other then it feels "smoother". I've noticed for example, when changing gear, the revs hold (rather than drop suddenly) – it's a small difference, but overall it makes a noticeable difference.

While there, they also setup the geometry using their Optiline system. I've got a printout of the report, and while the changes are minimal, you can feel how less skittish the car is.

Also, interestingly, with no one in the car, the drivers side ride-height is higher than the passengers. When I climb in, it levels out, so they obviously corner weighted the car with that in mind.

Overall, a very positive experience, and Jason is a fantastic down to earth guy.

I think I may have found my preferred place for the next service when it comes up.