Five years since I've owned my Cerbera!

For anyone that is reading these collection of posts thinking I choose to omit writing about the off-days of my Cerbera ownership.. well, it let me down recently.
First time in almost 5 years.

It was a bank holiday, and we were experiencing a bit of a heat-wave.

My clutch just gave up, or to be precise, something clutch related did. It had only just had a new clutch, so I knew it wasn't that.

My local TVR garage suspects it was the pipework. It was original, and on very hot days the pipes have been rumoured to "balloon".

Just to be on the safe side, everything hydraulic was replaced: pipework, slave was rebuilt with new seals, and a new master cylinder.
I've since been out a few times in blistering hot weather, and it's just fine 🙂 Looking forward to the next 5 years of trouble free motoring.

The past 12 months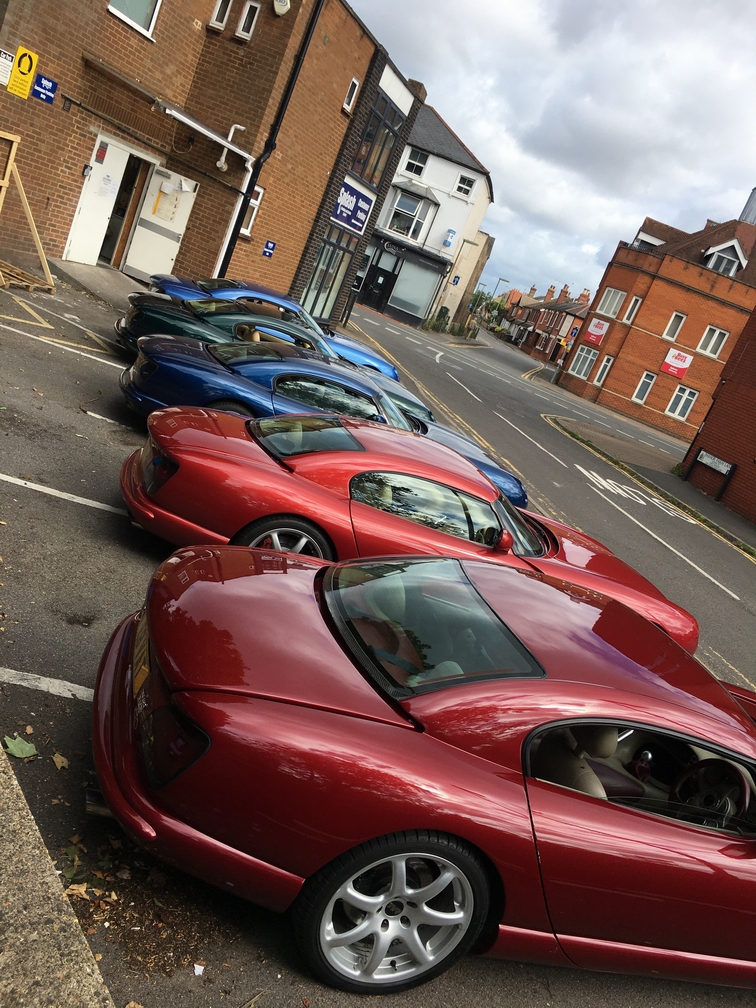 On the topic of 5..
I found this photo the other day from June last year, where a quintet of Cerberas met up and terrorised the residents of Surrey one Sunday morning.

If I remember correctly, we stumbled upon an underground service area and while held up by some traffic lights, did our best to awaken any remaining sleepy residents ?

Fun times. And may they return very very soon.

What else last year
So last year I had a new stereo system installed. Want to guess how many times I have used it? In hindsight that was a silly idea. The exhaust note is the only music I find I want to listen to.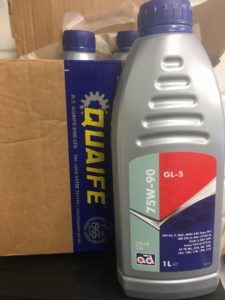 On the other end of the spectrum, I've fallen in love with my close-ratio Quaife gearbox; it is amazing how much it has transformed the drive.
If anyone needs convincing, hit me up and I'll take you for a ride out.

Which reminds me, in a couple of hundred more miles I need to get the gearbox oil changed.
The Quaife needs specialist 75W-90 "GL-5" oil (pictured right)


What's coming up

Like everyone on this earth, we want life to get back to normal. Personally, I'm looking forward to a summer of car shows, and also a track day that's in the calendar.

I've only ever taken my car on track 3 times, and each time with the TVR Car Club. Well it looks like I will be making my 4th pilgrimage in September.

For ticket purchases, TVRCC again have used a photo of my car in their online shop- so it would be rude of me not to go!