To celebrate 4 years of ownership, I treated myself and the car to some updated audio; and while I'm here, I thought I'd share with you the other in car electronics that over the past 4 years I have refined and tweaked and can finally report I'm happy with.

What I wanted
Dashcam – because "the car was loud, he must have been driving recklessly"
Bluetooth Stereo
Handsfree phone
SatNav
ECU diagnostic screen
But above all must haves
Must look factory, or be invisible
No visible wires
No suction cups to the windscreen
Not be permanent
Here's what my cabin looks like today.. nothing too obvious to see here.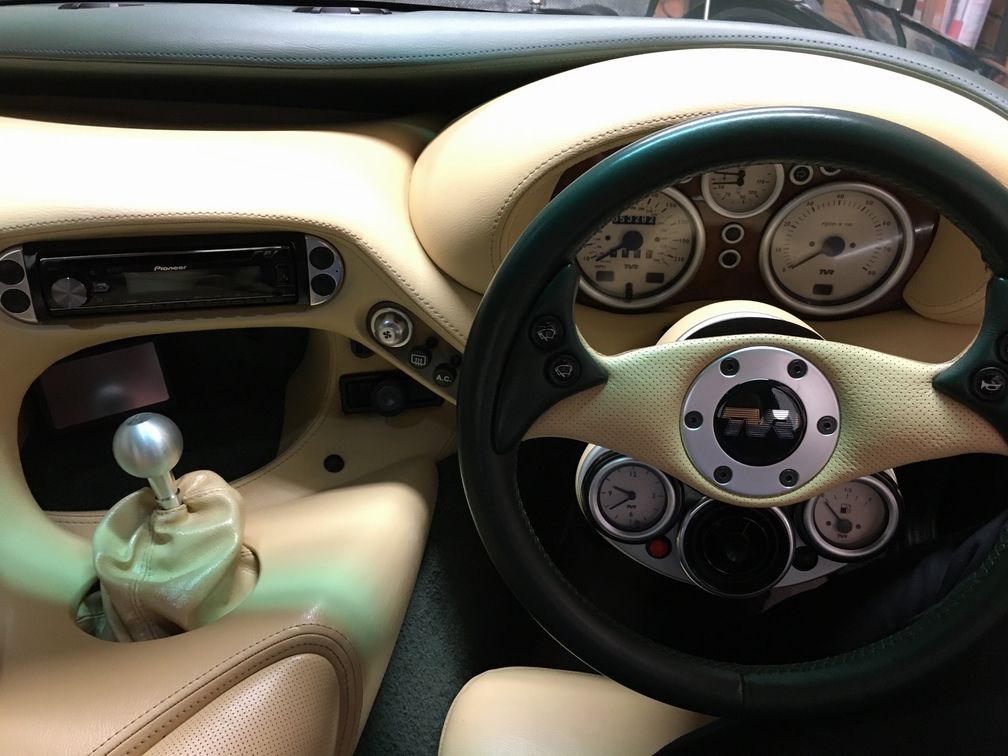 Phone Holder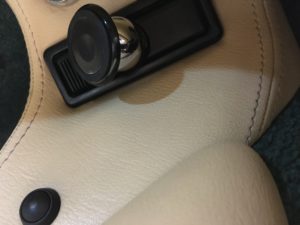 If you look closely you can see a magnetic phone mount stuck to the front of the ashtray. here's a close-up with it tilted to one side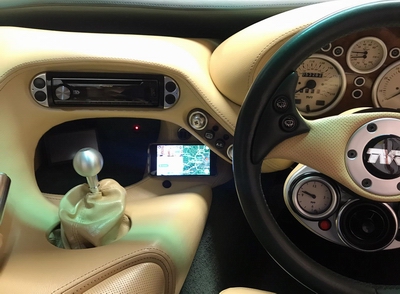 Dashcam
This dashcam is tiny, and from outside of the car is barely noticeable




The wiring runs invisibly along the roof line and inside the a-pillar and from inside the car, all to see is a 3 inch tic-tac above the rear-view mirror.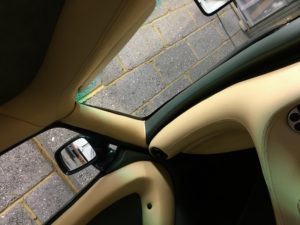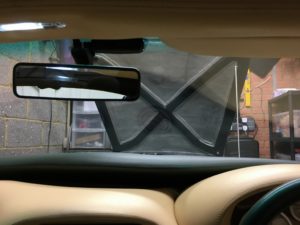 Dashcam is powered by USB, I chose this rather than wired in to the ignition so I can choose to leave the dashcam on when the car is parked up.

The USB power comes from a flush mounted USB socket plugged in to the cigar lighter. The socket has room for 2 USB connections, so you can charge your phone too.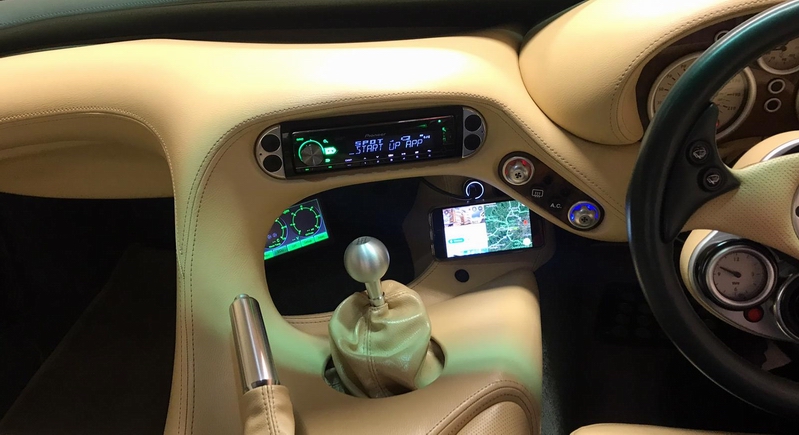 Pioneer Bluetooth radio
The radio like the one it replaced is a Pioneer, but this one has DAB radio (although even though there's a DAB aerial routed inside the a-pillar, the reception is not great- thats plastic cars for you), but it also has Spotify, so if you're into your music, this is an excellent upgrade. Plus all the usual stuff you'd expect in a modern radio, with a USB port on the front to play audio files.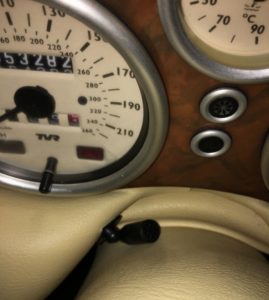 Hidden from view (unless you peek over the top of the steering wheel is a microphone for the hands-free)

So what do I think of it? Well, the exhaust note will always be my favourite tune to listen to, but on longer motorway journeys, and having an iPhone connected by Bluetooth controlled by voice via Siri, with the Googlemaps SatNav prompts also coming through the speakers – it's a neat setup.



I had it professionally installed, and of course the 20 year old rubbish speakers replaced.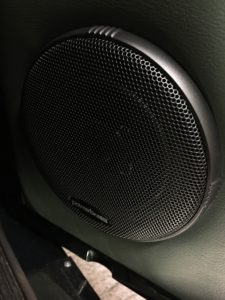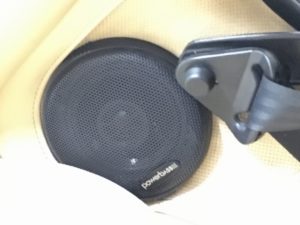 Alternatives?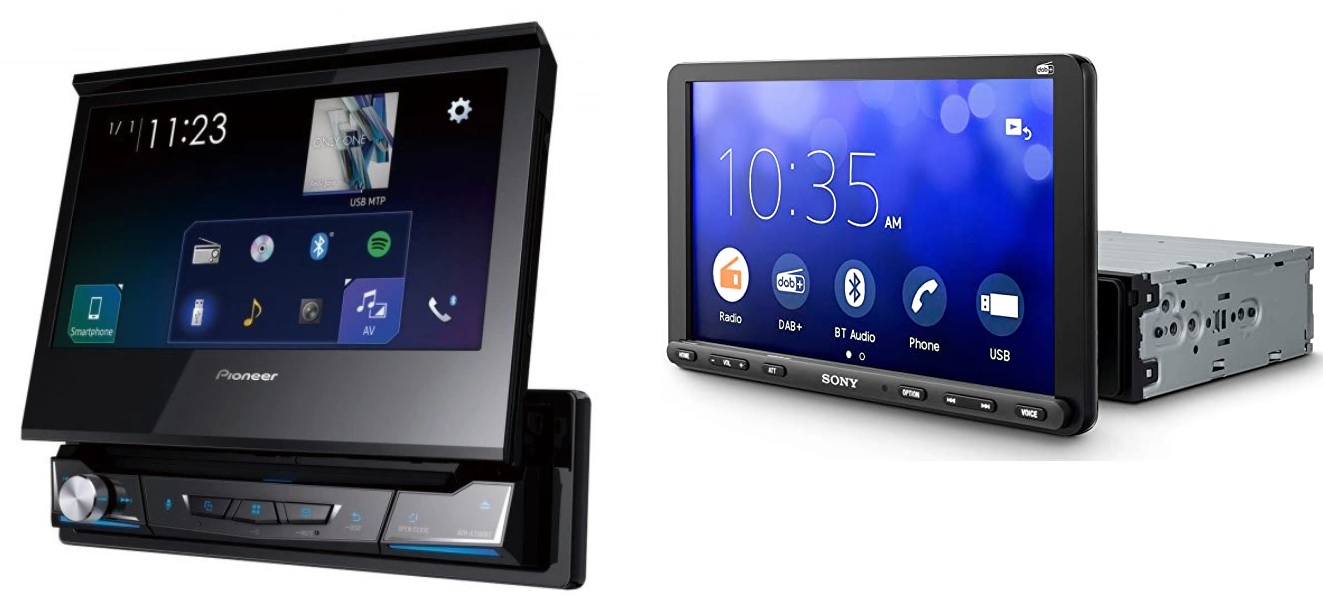 So I did quite a bit of research before selecting this radio.
I was initially drawn to the idea of a flip-up screen (on left); other than it looking very sexy, I thought it would be great if I could integrate my separate ECU diagnostic screen (also seen in the pics at the top of this post, and that I wrote about on another post a while back)

But my audio guy steered me away from this idea. It basically comes down to this, 1) almost all flip screens will struggle to open properly and clear the lip of the Cerbera dashboard, unless you use a very deep spacer, 2) what you really want is a branded unit- but these do not allow you to just install any apps/software you like, as they seem to operate a walled-garden of apps. So the brands you are left with, where you have the freedom to install what you like, are the unknown Chinese brands, and while these units are super cheap, you get what you pay for in terms of quality and life expectancy.

The other option my audio guy suggested was a Halo unit (on right), a kind of floating screen that protrudes from the dash. But I just thought that this would mess with the swoopy curves of the Cerberas dash, as it would either sit above the dashboard curve, or below. I love the Cerbs crazy dash, I didn't want anything that distracts from that.