The Cerbera lines are timeless – I've said this before. But they are let down by the style of lights.
The front look they come from an old 60s MG (I addressed that here).
The rear lights.. well they were actually borrowed from another car, namely a Mk3 Ford Fiesta.

What the Cerbera needs is something fitting of it's timeless looks.

So what are the options?

The Mk2 Cerbera had these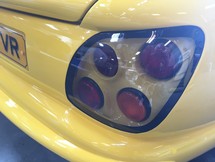 Personally, I'm not a fan, the layout of the cluster just looks awkward. They just don't sit right with me.





---
Ten or so years ago, this was a popular upgrade


I like this, I like the layout of the cluster, the LED ring certainly gives it the modern look – but that chrome/silver ring.. it just looks a bit corsa/chav to me.





---
What would be perfect would be a cluster like the above, but without the chrome ring.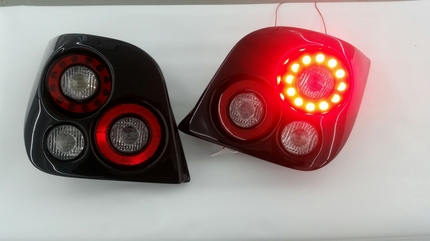 It took some time, and a heck of a lot of persuading, but I managed to convince the company making these 10 years ago, to commission one last batch.. this time without the chrome ring.


For me, this is perfection.

---
Here's a before and after shot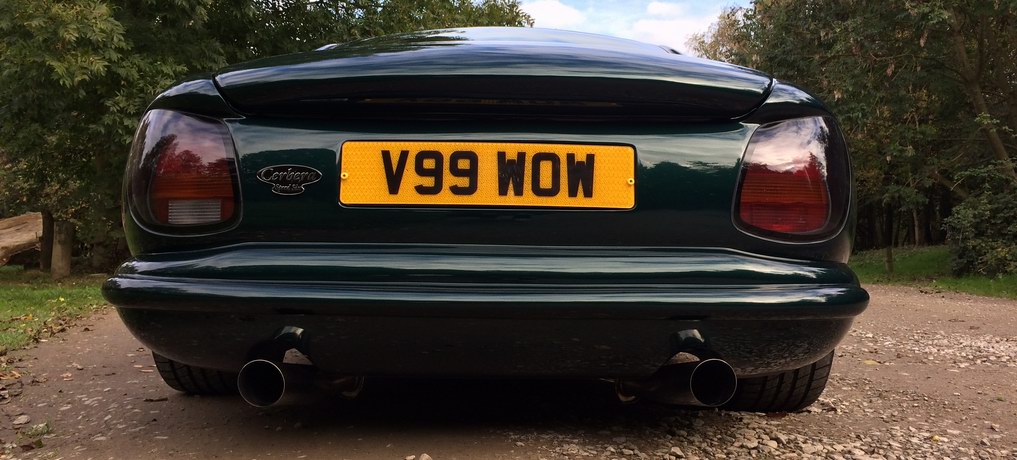 and at night..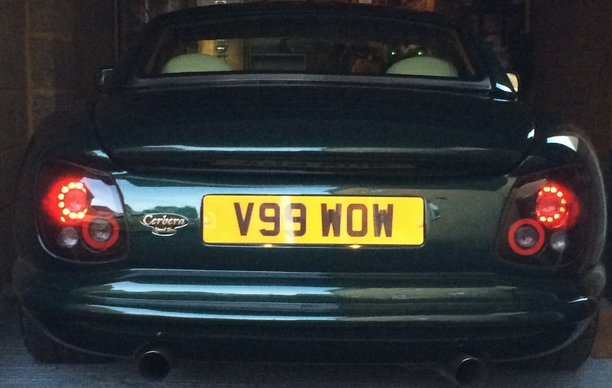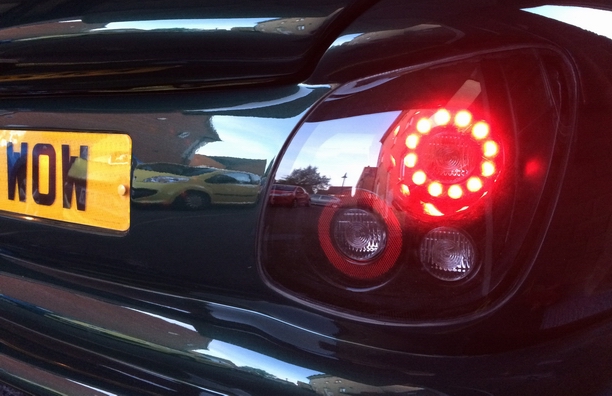 A note to the purists: My mantra with customizations is this.
If the modification improves the look, and is functional, and was a factory modification as standard in a later model – then that is ok in my books (like the front light conversion I did)

If not, then the modification should be easily reversible. In this case, I kept the rear light clusters, should a new owner one day wish to revert the lights. Personally, I can't see why, they just look so damn sexy.

---
Edit: I've resisted sharing Dave's contact details here in an attempt to stop him getting spammed.
Instead below is an image of his email address.