It's that time of year again.. Service and MOT time.

The car breezed through the MOT again this year (thank you Dan @ TaylorTVR, and I opted for a 6k service (as it had a 12k last time)

I pride that I have stamped service cards and receipts going back to day 1; but noticed I was on my last service card.

Cue Blue Peter theme tune.. card + scanner + holepunch + a few hours of trial & error + a lot of patience lining up the printer; and ta-da, a bunch more to last me (and the next owner) for years to come.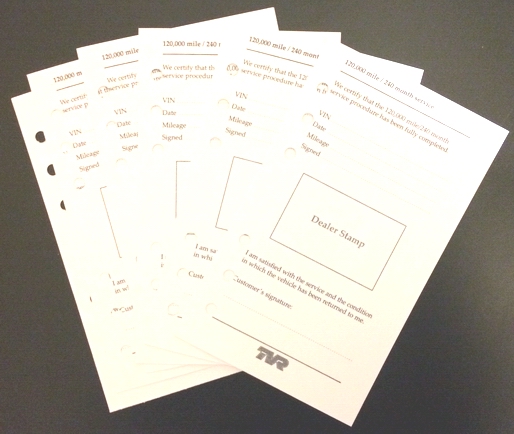 Next on the agenda is something I have been looking forward to for months.. A trip up to see Joolz and a rolling road/remap/tuning session by the master himself. More to come on this in a couple of weeks time. Cannot. Wait.